Brands
Products

Search our Part Number Offering and Browse our Product Categories

Solutions
T&B Cable Tray
Adaptable, safe and cost-effective, Thomas & Betts cable tray systems set the standard for cable handling systems.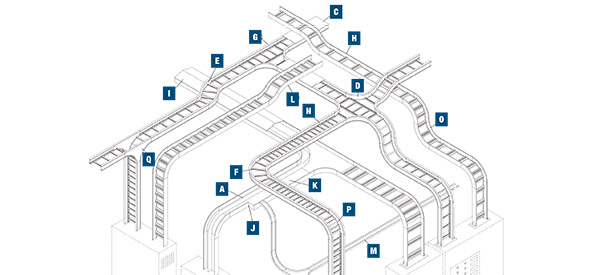 Features & Benefits
Designed for Reliability
T&B cable trays feature extra-wide strutstyle rungs to maximize the cable bearing surface, combined with rung slots ideal for Ty-Rap(®) cable lashing.
Welded for Strength
Rungs welded to side rails give our cable trays extra load-bearing capacity.
Manufactured Quality
Our four manufacturing plants, including locations in Québec and Alberta, are ISO 9001 certified.